There's the old adage, "dog is man's best friend." While we believe our furry companions deserve a place at the table, not all establishments would agree. Even dressed up and on their best behavior, dogs aren't allowed everywhere, no matter how much we consider them a member of our pack. It is a proven fact that being social can aid in happiness, but how can you be social when your pup is crying at home? Many dining establishments and movie theaters will not allow dogs, and the dog friendly places often seat you outside (weather permitting). And how can your pup get the chance to be social?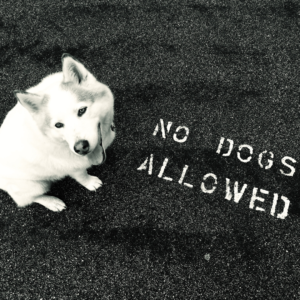 While convenient, doggy daycare isn't much better. Some local Tucson doggy day care centers have over 70 dogs in the same room, with each attendant watching 15-20 dogs at once. Others "supervise" with cameras instead of using actual human interaction, and while some that have human aids sometimes hire non-trained staff. Many do not properly evaluate the dogs before allowing them to enter, including checking vaccinations. Some dogs at daycare can become mentally and emotionally overstimulated, which can lead to conflict between dogs. And don't even get me started on punishment approaches, including physical correction, shock/e-collars, or spray bottles! That's not how I would treat a member of my family.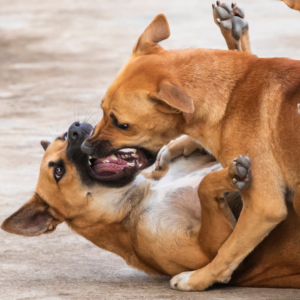 Sometimes neighborhood parks have issues, too. Many owners will not pick up after themselves or their dogs. There is little to no supervision, as parents can get distracted with their small children, or they may just lack experience with dog handling. This creates a dangerous environment for both families and their dogs. Some park visitors will even unleash their dog, which when untrained, can antagonize or scare other dogs.
Then there are dog parks, these must be better right? It has "dog" in the name. Wrong! They are often small enclosures, not more than a dirt patch. Dogs can pick up bad habits from these spaces, where there is no way to guarantee proper training, as well as vaccinations and safety. Injuries are common from rough play. Something often overlooked is unaltered dogs, especially females in heat, can cause conflicts between dogs.
When you have a ruff decision to make, what should you do? Doggie social clubs are a safe alternative. They create a comfortable and safe place where dogs can play and run with their favorite humans, incorporating both indoor and outdoor spaces to enjoy in all seasons. Here are some paw-sitively fetching perks of these spaces that you and your four-legged besties will love:
The dogs are members and humans are welcome.
The space is designed for dogs and humans to interact.
A safe space is created by confirming each member is up to date with vaccinations as well as passing a social test.
Plenty of community spirit in a clean and well-maintained environment.
Off-leash turfed area for run and play.
Complementary water for both dogs and humans.
Complimentary Wi-Fi, events, lint rollers, and poo bags.
Dogs and their humans enjoy themselves together, meaning you must be inside the park with your dog at all times.
To learn more about the safe alternative coming to Tucson, check out dogsoftucson.com. We will continue sharing information as it becomes available about the opening date and membership.