Our Pack
Our team is made up of vet techs, vet assistants, dog daycare specialists, and dog-trained professionals in Tucson, AZ. Our dog sitters are 18+ and go through a series of steps to ensure they are qualified to work with your pets including basic dog care protocol & procedures and background checks.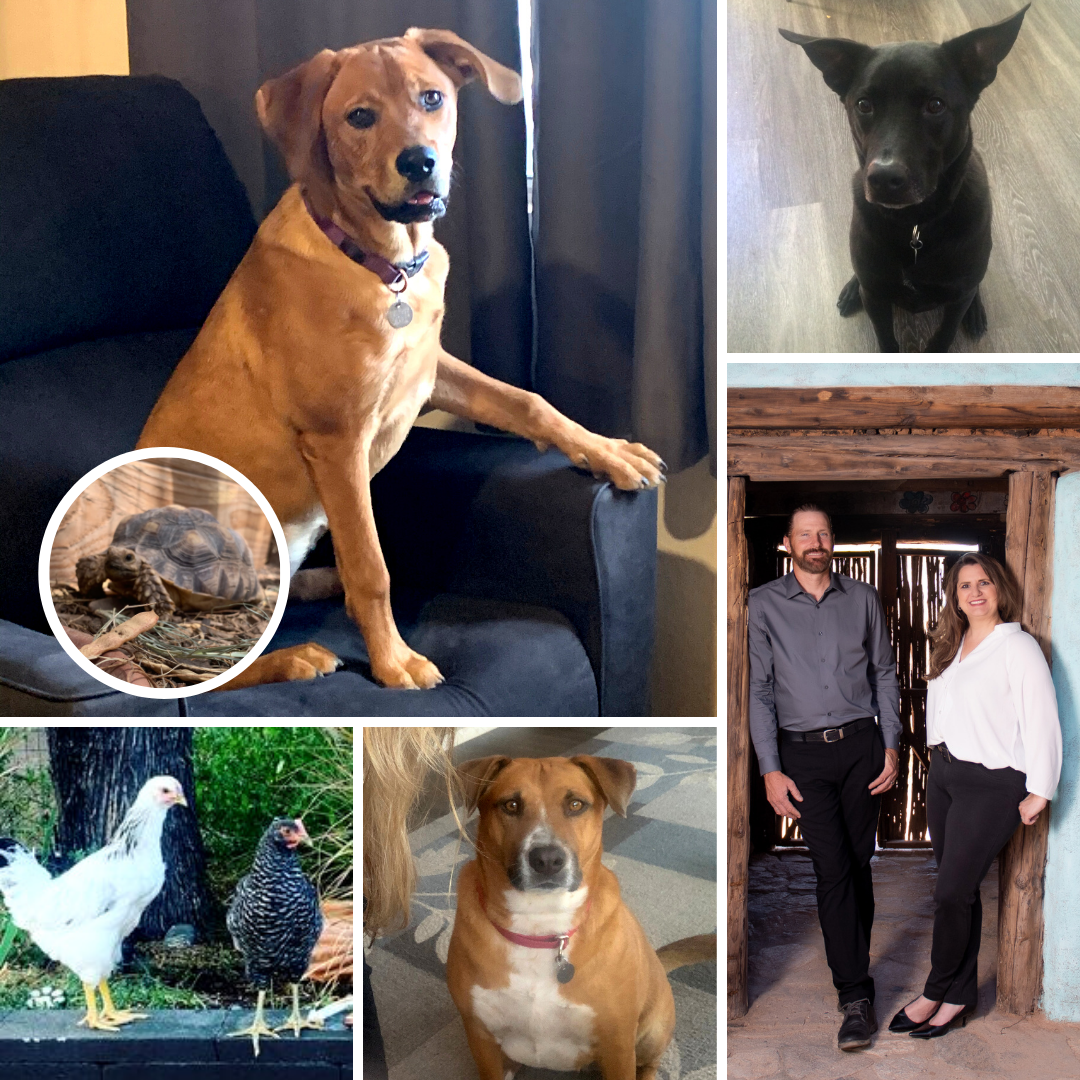 Frankie (& Robert), Chief Canine Officer
With experience running multiple successful businesses, many hours of experience training and being trained by dogs, as well as a long history of being animal lovers, the team decided it was time to pursue a shared dream to create a sanctuary for dogs and solve a recurring problem of never having someone experienced available to watch their pack when they wanted to take a vacation. Working For Wags is the first step toward that goal. If you are interested in learning more, please visit dogsoftucson.com We hope you will stick around and watch how the dream grows. 🐾
Our pack consists of Max, Maddie, and Macy, a tortoise named Micheal, and three chickens; Ethan, Betty, and Angel.
Ali, Sitter
Hello! I am a mother, wife, a blessed pet owner of two rescue dogs, and a veiled Chameleon. I have worked with all types of animals, big and small, different breeds, and recently helped run a horse sanctuary. Animals give an unconditionally love that deserves a warm and loving environment and I would greatly appreciate the opportunity to meet and care for your pet(s).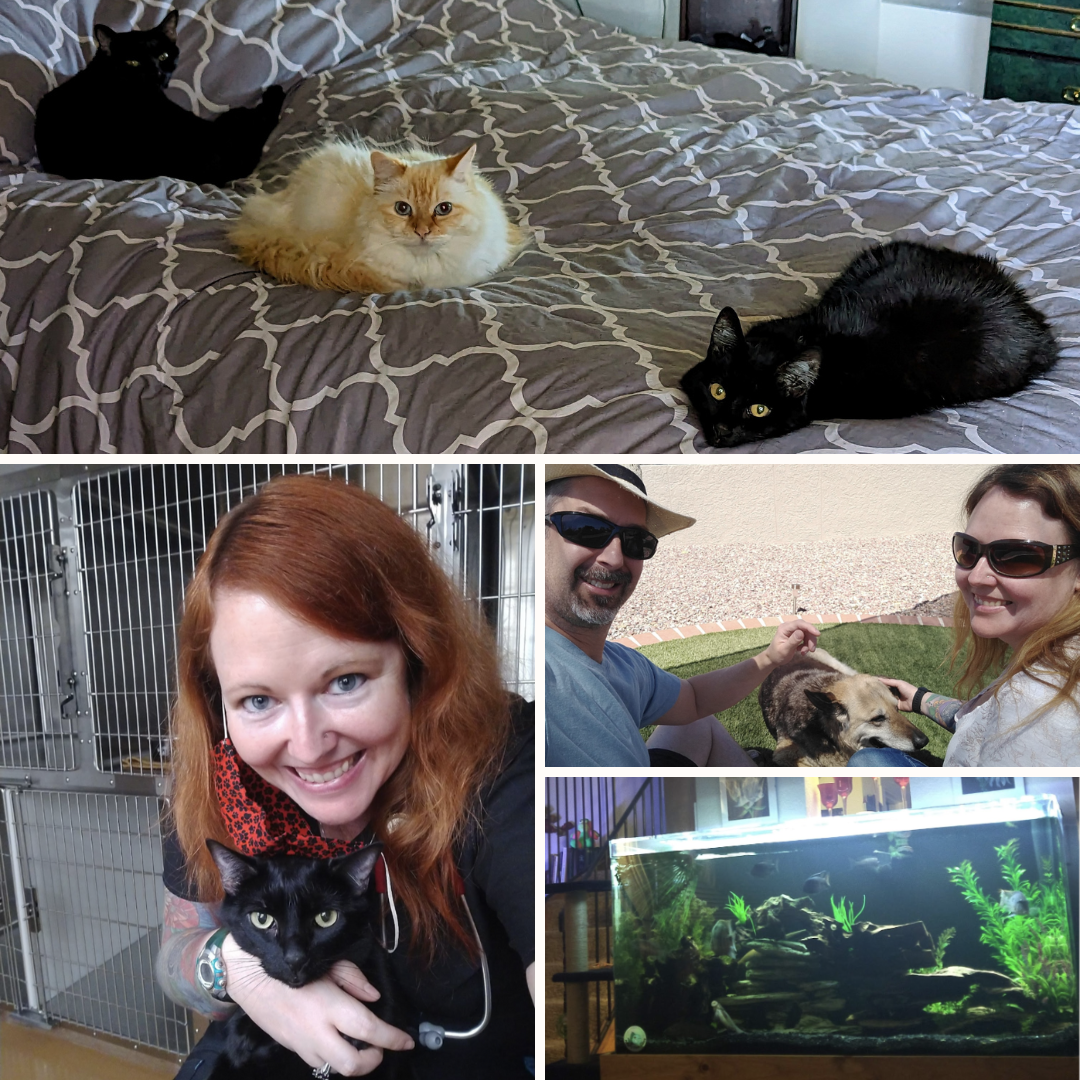 Angela, Sitter
Hello! I'm Angela. I grew up with dogs, cats, and fish all my life. I have 3 cats and each one is completely different from the others but in the end, all know when "Mom and Dad" need a cuddle cause we had a long day. I have 6 fish tanks so I can offer experienced care for your fish babies as well. I even had an iguana and a ferret.
My passion for animals took me to Vet Tech School in 2006 where I was able to help hands-on with lots of animals and give them the care they deserve and educate owners for their furbabies. I've been petsitting since 2006 including overnight care, medications, and special needs animals, and love my longtime clients and their pets.
In my spare time, my husband and I love to travel so we understand the need for good pet care.  I'd love to meet you and give your furbabies the comfort and care of being safe at home while you are away. 🐾
Isabel, Sitter
I am a huge animal lover. When I was younger I wanted to volunteer at the Humane Society. At that time, I was too young so my mom had to volunteer with me. After a few years, I because an employee at the same Humane Society I volunteered at. In all, I volunteered and was employed for 7 years at the Humane Society. I am looking forward to meeting your pets when you are on vacation. 
Brittney, Sitter
Hello, my name is Brittney! I am so excited to meet and care for your furry friend! I have always been an animal lover from the start. When I first started high school I volunteered at my local animal shelter. I volunteered for the shelter for 2 years, and with that, I worked very closely with the dogs that they had. I walked them every day, fed them, played with them, and cleaned up after them. After those 2 years, I just focused on caring for my own dog and focused on finishing high school. I would still dog sit for friends and family whenever they needed it. Right now, I am currently enrolled at the University of Arizona online and working towards getting my bachelor's degree in art and design. I have a couple of rascal pets of my own who I love very much and I am looking forward to loving your fur babies as well!